How much notice does one need to give an event planner?
You're ready to host an event. You've determined your goals and objectives for the event and you know your target audience. You think you might be too busy to plan it yourself and perhaps you don't know where to start. So when should you contact an event planner? Of course, I'm going to say as soon as you're considering professional assistance. Start early as it always takes more time than you think. But, for actual timelines, that will depend on the event you are planning.
Charitable events and fundraisers can easily require a year or more in advance. If you need sponsors to help with the financial costs to put on the event, companies often do their budgets in the fall or late in the year. Sought-after venues can also book up a year or more in advance. A big ticket event needs plenty of notice to the ticket buyers so they can budget and plan the time in their calendars.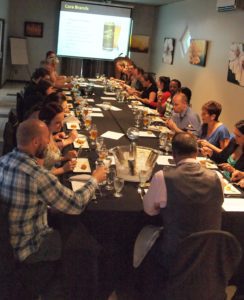 Annual general meetings and business conferences with key guest speakers can also require up to a year in advance, especially if you have a specific guest speaker in mind. Professional speakers can be in high demand and book up a year or more ahead of time.
Many events can be planned at least 3-6 months in advance, such as grand opening events, client appreciation events, team building events, and other events like engagement parties. Public events will need several months to promote and advertise in traditional and social media.
If you're printing and mailing invitations, you'll need to have all your details finalized and contracts signed first. If you're inviting guests by email to your corporate event, send Save the Date cards out at least 4-6 weeks in advance.  Then email and/or mail your invitations out 2-3 weeks in advance with an RSVP deadline.
Is it time to contact AMBER EFFECT to help you plan your event? Go on over to ambereffect.com/contact and let's get started today!