MONCTON, NB – If you are planning to attend the third Atlantic Canadian Craft Brew Oktoberfest on Saturday, September 30th at the Moncton Lions Club, you might want to get your tickets now. Both VIP sessions are sold out with only regular session tickets remaining. The regular session from 7:30-10pm allows you unlimited brew samples in your custom take-home glass. The Atlantic Canadian Craft Brew Oktoberfest, produced by AMBER EFFECT EVENTS, is the only festival to exclusively showcase dozens of local Atlantic Canadian products including craft beer, cider, mead and some food.
The Moncton Beer League and Grant Thornton are proud to bring you this event to raise much needed funds for United Way of Greater Moncton and Southeastern New Brunswick during their 2017 campaign! United Way works to improve communities in Southeastern New Brunswick (Kent, Westmorland and Albert counties). It creates long-term, positive change; moving people from poverty to possibility, building strong communities, and ensuring that kids be all that kids can be. Working for over 60 years in Southeastern New Brunswick, United Way partners with over 26 community agencies and helps fund over 31 programs and initiatives to make this change possible. For more information, please visit http://www.gmsenbunitedway.ca/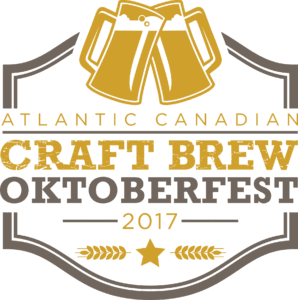 Lucky VVIP ticket holders will enjoy an earlier industry panel discussion and exclusive guided beer tasting in a special glass in addition to the regular session. This is a 19+ event. Please drink responsibly and be sure to arrange your safe ride home. Taxis will be stationed outside.
Regular tickets are available online for $58 plus fees. If any remain, they will be available at the door , cash only, at 7pm. Ticket sales are final. Select merchandise available for purchase on site. New this year, we will raffle off a beer cooler valued at $500. Raffle tickets are $5 each and available until the draw December 8th on 91.9 The Bend Breakfast.
One of last year's attendees had this to say: "We were just among beer lovers. Most were strangers but it felt like they were friends. And we had a nice selection of craft beers."
For the list of local craft brewers and food, or to buy tickets, please visit ambereffect.com/events. Sponsored by Grant Thornton, Forté Communication, Tangerine, 91.9 The Bend, and BOFM.
Keep up with us on Facebook https://www.facebook.com/MonctonBeerLeague  or Twitter @MctnBeerLeague #ACCBOktoberfest
– 30 –